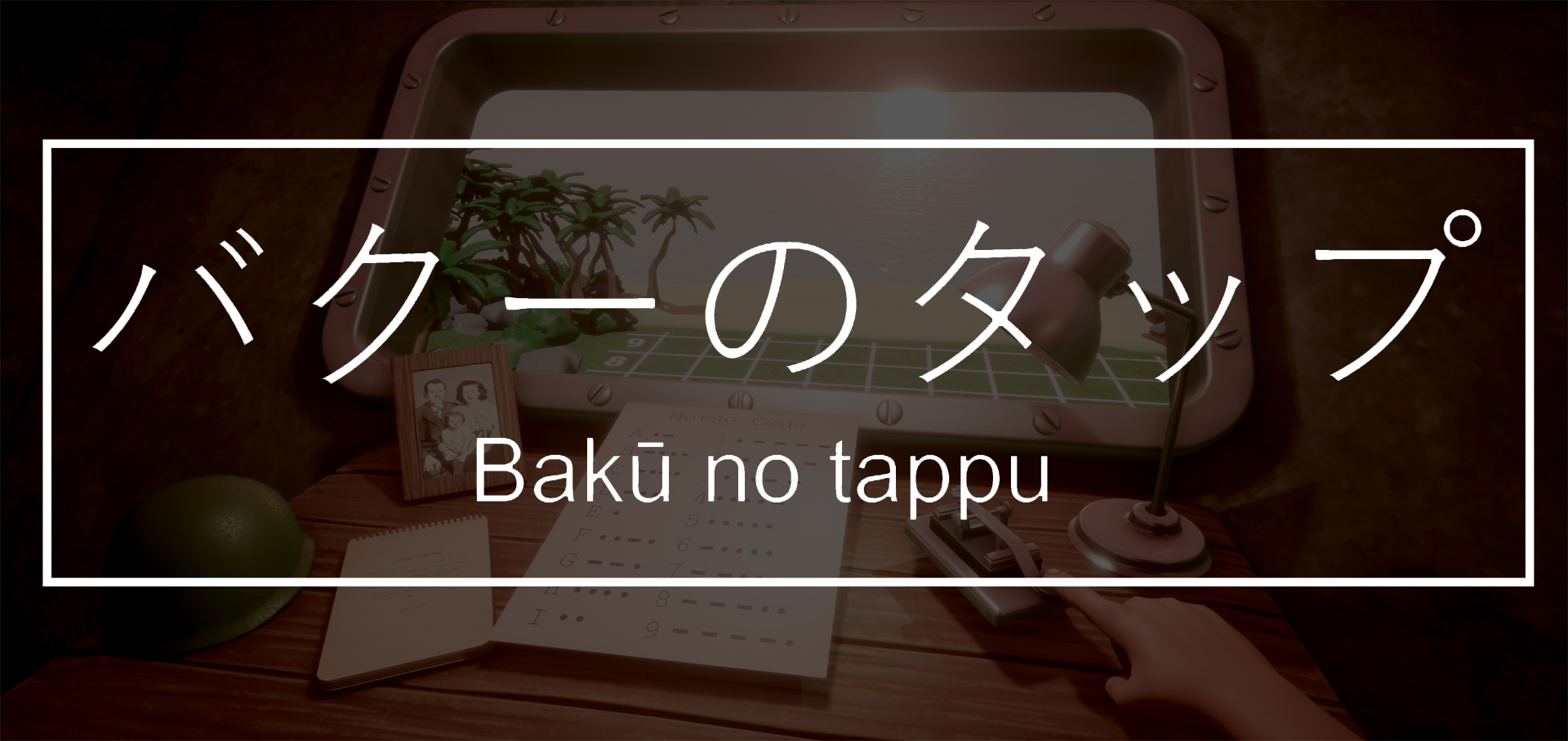 Bakku No Tappu
A downloadable game for Windows
Save yourself and your family from the incoming enemy attack! As a first person player, you will use Morse code to predict the location of your enemies to eliminate them from your map before they reach the bunker. Challenge your memory skills by learning International Morse code to open fire at the enemy.
Good luck --. --- --- -.. / .-.. ..- -.-. -.-
Credits:
Production/Design/Art Direction: Fabio Bianco

Programming: Rory O'Dwyer
Art/Animation: Chris Gamble
Script/Translator: Aileen Rosas
Asset Development: Yo'el Hill, Vaidias Vismanas
Music/Sound: Porgina Black
Made in Unreal Engine within 48 hours for Global Game Jam 2018

Install instructions
Download and extract the zip folder and open the application.